Dr. Kyaw Moe Khaing Pro Rector (Training)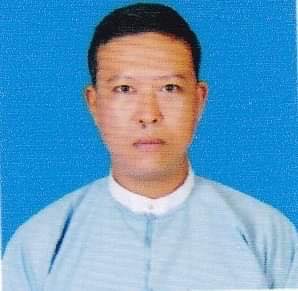 Myanmar Aerospace Engineering University, Meiktila
Phone : 09-797952441
Email : This email address is being protected from spambots. You need JavaScript enabled to view it., This email address is being protected from spambots. You need JavaScript enabled to view it.
Dr. Kyaw Moe Khaing has joined the Myanmar Aerospace Engineering University (MAEU) since November 2009. He has affiliated with MAEU within 2009 and 2018 as Head of the departments of Propulsion and Flight Vehicles and Airport Management, quality management representative, active member of curriculum development team and finally as Pro Rector (Training) of MAEU.
He got an associate diploma degree in Civil Engineering at Government Technical Institute (GTI), Mandalay in 1996. He graduated in Aeronautical Engineering from Yangon Technological University (YTU) in August, 2000. He obtained Master and PhD degrees in Aeronautical Science from Beijing University of Aeronautics and Astronautics (BUAA), China in 2005 and 2009.
He is deeply committed to capacity building, quality management and quality assurance that support the University's ambition to an accredited with innovative and research-active university. His prime focus would be to develop and sustain outcome-based education to promote quality culture of the university.
Publications
1. 降雨對飛機氣動特性的影響分析, The Influence Analysis of Rainfalls on the Aerodynamic Characteristics of Aircraft (Journal of Aeronautical Science and Technology, vol 28, No.3, 2009, June)
2. 降雨對飛機性能影響的計算分析, Calculations of Aircraft Performance in the presence of Heavy Rain (Journal of Flight Dynamics, No.6, 2010, March)